We're not just another Dance Studio we're Art In Motion!
We are non-profit Educational.
To learn how you can help support the Arts and our scholarship fund Click on "Donations"
Fall Classes begin Tuesday after Labor Day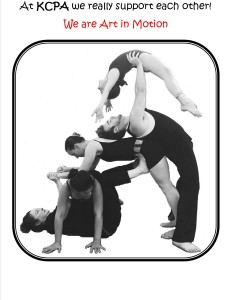 These Photos are all of our very own KCPA Students during a live performance!
The Arts should be an integral part of all students education.  Our highly qualified Staff is excited to impart their love of:  Dance, Drama, Music, Acting, Musical Theatre, Tumbling,  Acro, Ballet, Pointe Tap,  Contemporary, Modern, Jazz, Hip Hop, Pilates & Zumba to students the Kearsarge and surrounding Areas. We have great programs for all ages and levels be sure to view all our classes. 
Our Philosophy
 We desire to train our students in a non-competitive fun and loving environment that promotes excellence, self confidence and self discipline.   We desire to work with and perform for the local community events to encourage harmony and good will within the Kearsarge area. We love Teaching and Training Students of all ages From children 2&1/2 through adults.
Why choose us? 
We're not just another Dance Studio we are Educator's in All the Performing Arts
 All our Directors have their Masters in their Chosen Fields & 30 years of Teaching Experience
 Our Teachers are all fully qualified, warm and friendly because they love to teach!
 We have an excellent original Pre-School Program
Our Facility has State of the Art Floors,  Mirrors and Barre's
We are conveniently located off of I89 exit 9 Rt. 103 on 33 North Rd.  We are also convenient to other communities such as:  Bradford, Newbury, New London, Sutton, Sunapee,  Contoocook,  Henniker,  Hopkington,  Springfield,  Grantham, Webster,  Andover,  Bow & Concord. To get direction click on "Contact Us" and then click on "Directions to the studio".
2015-05-20 14:28:09
Drama Intensive Camps A & B this week only!
Gala Performance Something Like Cinderella July 18th 1:00 Matinee Warner Town Hall
For more information click on Summer Dance and Intensives:http://www.nhperformingarts.com/classes/summer-camps-dance-drama-intensives/
Check out our guest Instructors: http://www.nhperformingarts.com/classes/summer-camps-dance-drama-intensives/guest-artists-for-dance-drama-intensive/
Register now!
Posted in:
Shows
Read more...
0 comments
---
2012-08-10 12:00:17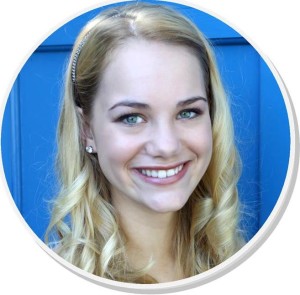 KCPA is Proud to encourage our current and former students in their artistic achievements!  Spotlight Kaitlin Glidewell Miss lake Sunapee Outstanding Teen!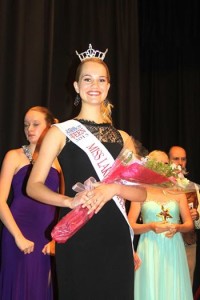 Kaitlin Dances at KCPA full time and is also a teaching assistant in several classes. Her talent for the pageant was dance she will be competing for Miss New Hampshire Outstanding Teen in February of 2015 with dance as her talent again.  She is not only a beautiful dancer and serious student she is a lovely young woman whose kindness, dedication to her work ethic and great compassion makes her a favorite and role model for the younger students.  She is a serious student and a joy to teach, direct and choreograph always pushing herself to excellence without complaint. She is passionate about the Arts and her platform is to encourage the Arts in all of education.  Here at KCPA our motto is  "
Education without the Arts is Incomplete"
we thank Kaitlin for taking that to heart and wish her the best of luck in February! Kevin & Angela Tarleton Co-Founders KCPA KCPA is Proud to encourage our currant and former students in their artistic achievements!  Spotlight Jorgie Ingram!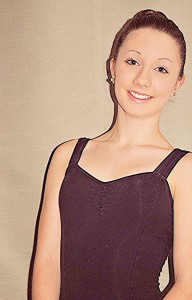 Congratulations to Jorgie Ingram for being accepted into the Nutmeg Conservatory for the Performing Arts for Ballet!

Jorgie has been with KCPA since she was seven years old and has excelled in her technique training and her performance. What an amazing accomplishment for her to have been accepted into Nutmeg. I am so proud of her and so honored to have been her Ballet Teacher!  Our vision at KCPA is to offer excellence in training so our students can follow their dreams and excel in programs like this one!  KCPA is also working hard with the Ingram's to help Jorgie raise enough scholarships and grants in order to attend this prestigious institution. If you would like to help sponsor Jorgie or know of someone who would be interested in helping her please contact us at: info@NHPerfromingarts.com
Thank you for your consideration,
Angela Tarleton
KCPA C0-Founder & Artistic Director
About Nutmeg Conservatory for the Performing Arts: Sharon Dante has assembled an international faculty that trains students in The Nutmeg's training program – one that combines the fundamentals of the Vaganova methodology with a blend of neo-classical and contemporary styles. The Nutmeg offers both a
year-round Residency Program
and a
Summer Program
, each immersing students in intensive study and training. The Nutmeg Ballet Conservatory is unique in its dedication to teaching classical ballet alongside a full resident performance season, thus placing equal emphasis on both training and performance skills. The commitment of The Nutmeg's faculty and guest artists is to utilize this ideal combination of experiences to prepare students for the demands of 21st century professional dance companies. Additionally, the school maintains a full
 Conservatory Academic Program (CAP)
that provides educational options as well as full college preparation for students who endeavor to further their academic careers in a university setting.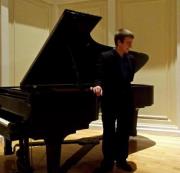 Former student Jonmichael Tarleton has just published a new youtube cover.   Please listen and  like him on Facebook. To listen just click on the link below!
http://www.youtube.com/watch?v=oxyXDGKiN1c&list=UUXwbHxovAQ6H120buWFKeaw&index=1&feature=plcp
Jonmichael  has a chance of a lifetime coming up next summer he is a great kid talented, dedicated and very hard working he has a Scholarship for vocal performance as well as academics at Gordon College please consider helping him in a dream come true!  From Jonmichael: "I was invited to study at the
Salzburg Institute
in Salzburg Austria next summer. The program consists of a study of German thought and philosophy as well as a workshop on the Operas of Mozart and voice lessons at the
Mozarteum
,
a world renowned Conservatory. This is a very unique and incredible experience, but in order to go I must raise $6,000 (the cost of the program) not including airfare.  If you would like to help Sponsor Jonmichael please contact Angela Tarleton at: angela@nhperformingarts.com or 603-456-3294 Jonmichael would like to thanks the following sponsors:
Posted in:
Kudos to our Kiddos
Read more...
0 comments
---