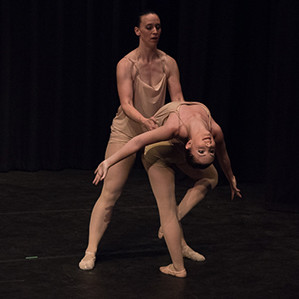 We're not just another Dance Studio … we're Art In Motion!
KCPA is a recognized non-profit educational center focusing on teaching students of all abilities and ages in the performing arts.  Each of KCPA's Directors have Masters Degrees, and more than 30 years of Teaching Experience.  To learn how you can help support the Arts and our scholarship fund, click on "Donations".
Our Philosophy
We desire to train our students in a non-competitive fun and loving environment that promotes excellence, self confidence and self discipline. We work with and perform for the local community events to encourage harmony and good will within the Kearsarge area. We love Teaching and training students of all ages, from children 21/2 through adults.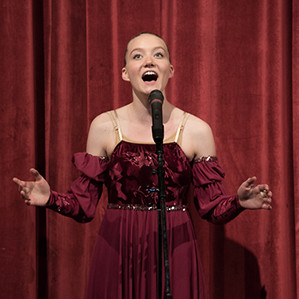 Why choose us?
The Arts should be an integral part of all students education. Our highly qualified staff is excited to impart their love of: Dance, Drama, Music, Acting, Musical Theatre, Tumbling, Acro, Ballet, Pointe Tap, Contemporary, Modern, Jazz, Hip Hop, Pilates & Zumba to students the Kearsarge and surrounding areas.
Recent News
To view all the show photos please visit
Kearsarge Studios

These Photos are all of our very own KCPA Students during a live performance!
To view all the show photos please visit
Kearsarge Studios

These Photos are all of our very own KCPA Students during a live performance!
I recently had the pleasure of observing a number of classes at KCPA as I was taping footage for a series of interviews we were doing for The Kearsarge Chronicle, a local television show highlighting local businesses and non-profits.  Having spent some time in dance and performance studios myself when my oldest daughter was in the field, I was impressed time and time again by both the staff and the students.  I saw the teachers keep command and interest throughout the duration of every class session.  The instructors were in tune with each student, making a gentle correction here and there, and giving plenty of encouragement along the way.  The students, likewise, had wonderful attention to their teachers.  You could see the respect the students had for their instructors.
The exercises and performances I witnessed were impressive as well!  What a great selection of classes and disciplines.  I saw older students on pointe and the littlest ones learning how their bodies move with simple tumbling and balance exercises.  I particularly enjoyed a piece that was choreographed by a high school senior, herself a student instructor at the conservatory.
The voice and acting classes were top notch.  Most students take acting as part of their training to help them express themselves best on stage.  This is a wonderful compliment to the dance and voice training at KCPA.
And Angela…well you can see, through her leadership, why this conservatory has become such a wonderful place for performers of all ages to grow and develop their skills.  It is obvious that she is adored by her staff and students.  We are very lucky to have such a performing arts school in our midst.